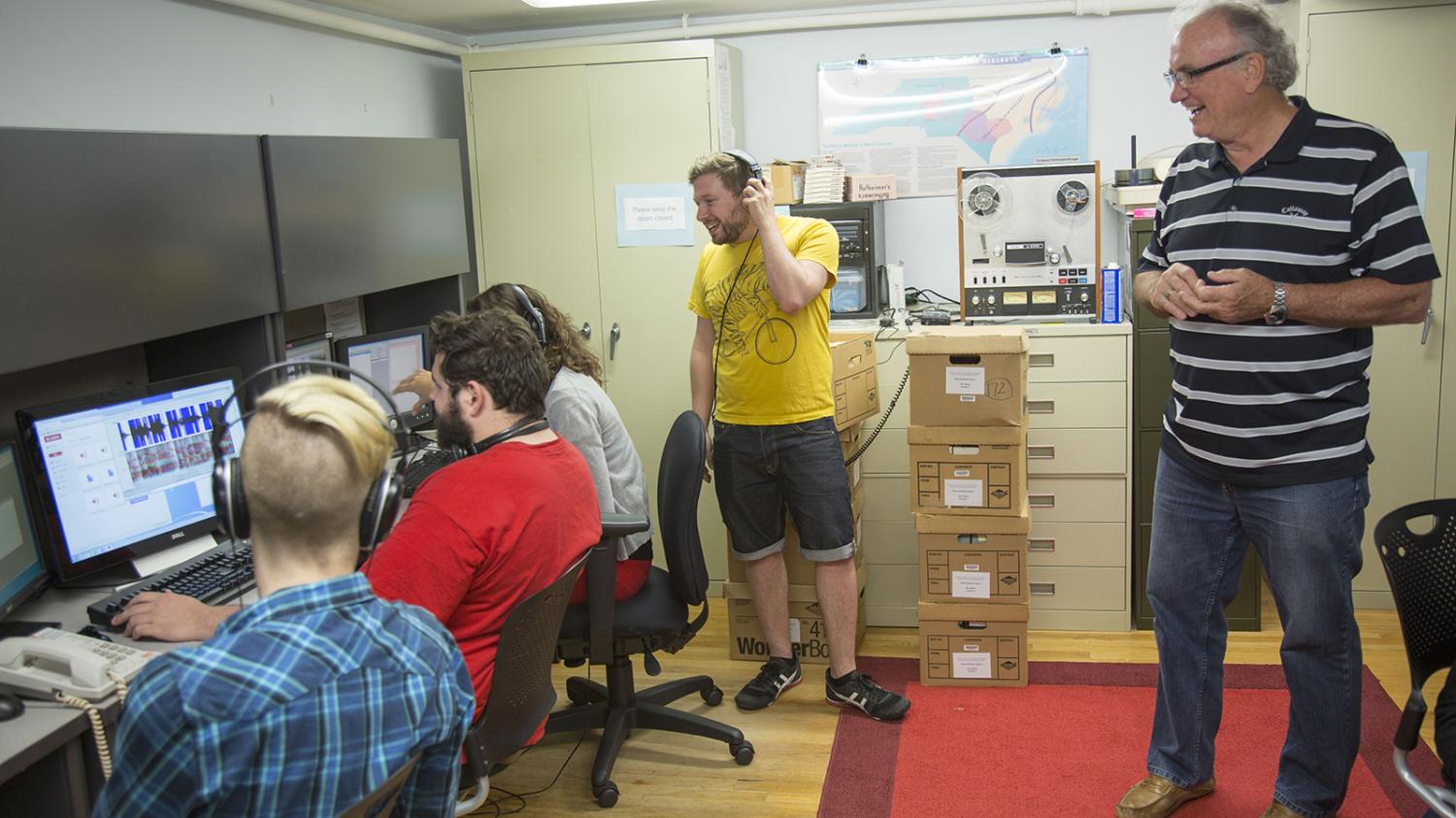 People
NC State's Linguistics program is made up of world-class faculty and staff, as well as some of the brightest young minds the graduate school has to offer. See below for listings.
Linguists at Play
The NCSU Linguistics department is made up of dedicated faculty, staff, and students who believe in pursuing hard work, step by step, everyday in order to research and answer questions and lines of inquiry to further the understanding of language in the field of linguistics….. but that doesn't mean we don't have fun while we're at it!
For Halloween 2017, the Linguistics department decided to dressed up as Wells Words, the lexical set for vowels in English. We're arranged in a vowel trapezoid, with the corners FLEECE (top left), TRAP (bottom left), PALM (bottom right), and GOOSE (top right). You can view each individual vowel costume, along with some fun mergers, in this Twitter thread. We had a very happy (and lingusitically nerdy) Hallo-Wells-Words!